Jeremy VanSlyke is just the kind of guy you love reading about, following his classical music dreams, running his own business and juggling family life. We're not going to repeat all his successes with Leaf Music Inc., the only classical music label east of Quebec; he's already been profiled in La Scena Musicale (link:  https://myscena.org/wah-keung-chan/leaf-music-the-independant-label-that-could/)
Instead, we thought we'd get some thoughts from Jeremy about how the current pandemic is affecting his business, where he sees classical recordings going in future, and about life at home with his family, including adorable son, Thomas. CMC Atlantic Region Director Peggy Walt has a chat with Jeremy.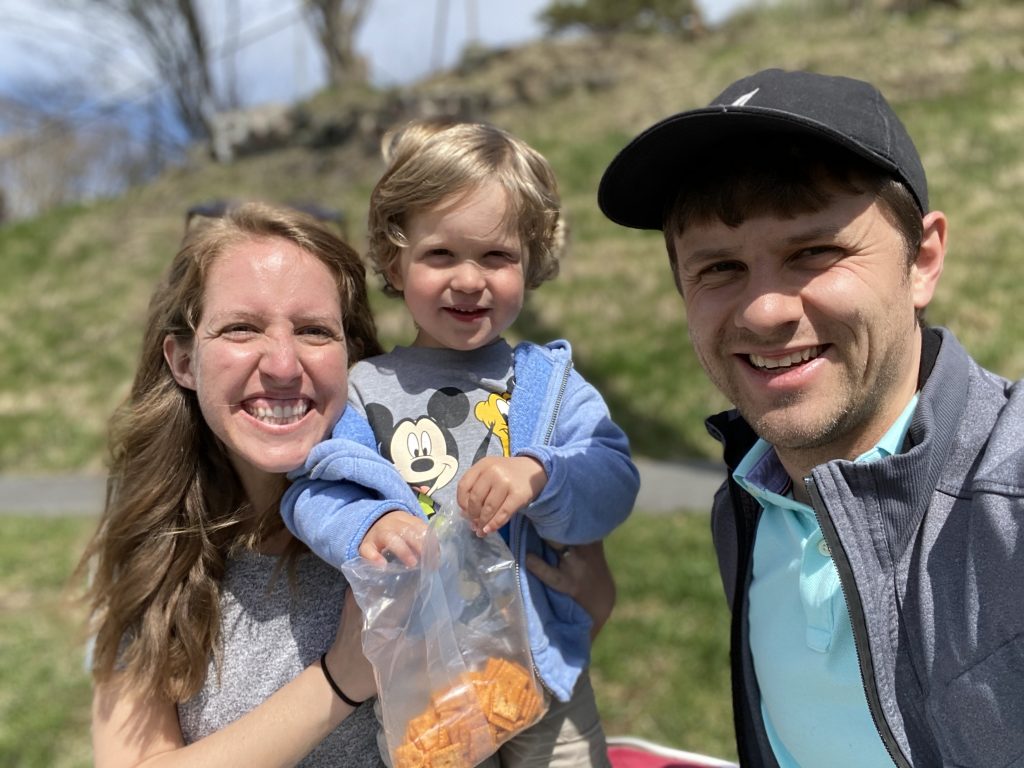 Jeremy with Carrie & Thomas
Q: How's life been treating you during the pandemic?
A:  I've actually continued to be quite busy; though there are definitely changes as well.  We have a number of other projects currently in post-production and we are looking at releasing those in the coming months while we aren't able to record.
At the same time, we are already looking at creative ways to record solo and chamber music later this summer or in the fall as things begin to open up.  Unfortunately, it is going to be a while – perhaps several months – before our artists are able to perform live for large audiences or even get together in large ensembles.  But that does leave some time and energy for recording in small groups.  In that way, we are managing to adapt.
Q: Working out of Halifax's North End for the last six years, we know you're an avid cyclist and advocate for the city's ever-increasing bike lanes.  Have you kept biking during the pandemic?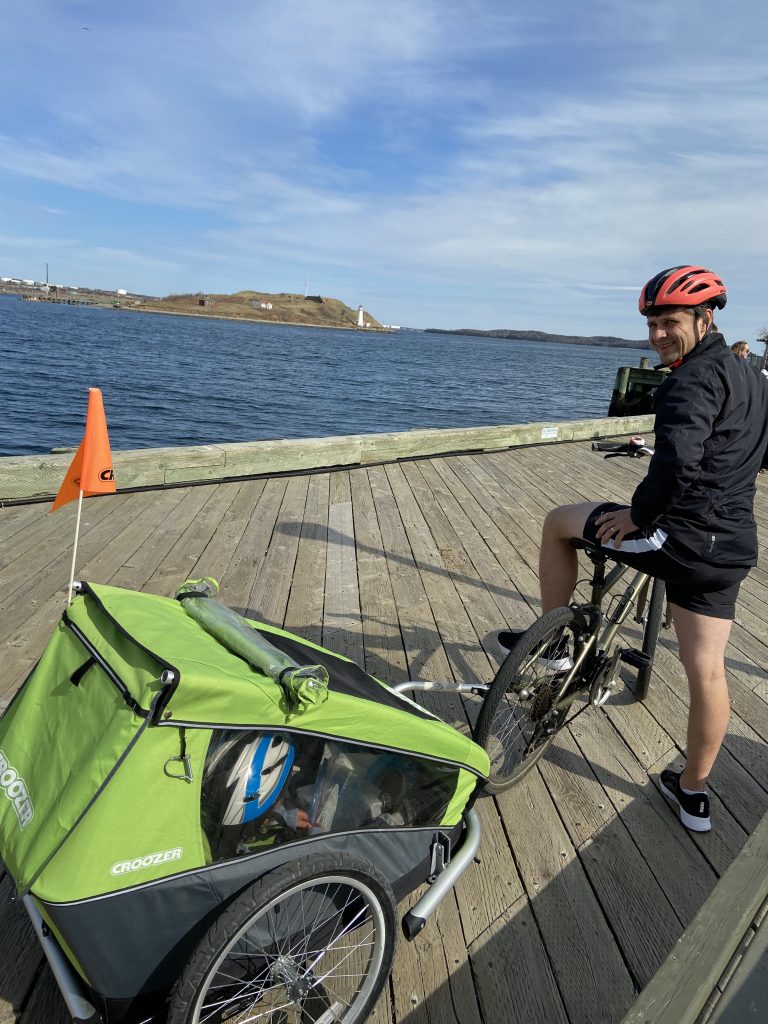 Bike riding by the Halifax waterfront 
A.: Since I have not been travelling as much for work, I have managed to go on several family bike rides over the past few weeks.  Just this week, the parks in our province were re-opened and we had a fantastic time biking through the beautiful, wide trails at Point Pleasant Park in Halifax and even stopped to watch the waves.
Q: You've worked with clients as diverse as the Trailer Park Boys and Halifax Camerata Singers. Do you have a favourite project from the last few months?
Currently, we're working on a kid's TV series called 'Fireman Sam' that is being produced by Halifax-based animation firm DHX / Wildbrain for Mattel.  It's lots of fun and our two-year-old just LOVES this show.  There are lots of fire engines, helicopters and fires to put out.  These TV projects are tedious work, but I really enjoy it.
I am also really looking forward to helping to produce the 2020 virtual Scotia Festival of Music, which they have nicknamed "Scotial Distancing."  We've been working on polishing some of the footage from previous years' festivals so audiences all over the world can continue to get a daily dose of high-quality chamber music performances this Spring.
Q: You just finished the recording of Breathing in the Shadows with Saman Shahi right before travel restrictions went into effect.  What was that like?  And when are you anticipating the release of this recording?