CMC Atlantic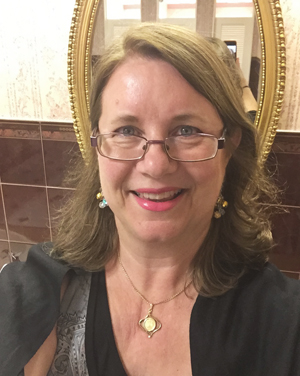 Peggy Walt has worked for over 30 years in the arts and culture field in her native Nova Scotia, in the non-profit, government and private sectors. She has worked with a who's who of Nova Scotian artists and arts organizations, ranging from publishers and filmmakers to dancers, writers and musicians.
Peggy worked for the Atlantic Symphony Orchestra during its final season and then for Symphony Nova Scotia for nine years. In 1991 she joined the provincial civil service, administering departmental programs including the first Nova Scotia federal-provincial cultural agreement. She became Director of Cultural Affairs, and worked on the creation of the first Nova Scotia Arts Council.
Following a restructuring of the cultural division, she created her own business, Cultural Affairs Consulting & Promotion, working as a booking agent/manager, publicist and arts administrator. She was also Executive Director of the Atlantic Publishers Marketing Association on a part-time basis for eleven years, and was Atlantic Coordinator for Ballet Jörgen Canada until 2014. She is active in the province's musical life as General Manager of the Halifax Camerata Singers, a member of the Aeolian Singers and as representative for Rhapsody Quintet.
She has been nominated many times as Publicist of the Year by Music Nova Scotia, including most recently in the fall of 2013. Peggy has been a board member of many organizations including the NS Film Development Corporation, the Atlantic Book Awards, Shaar Shalom Synagogue, Music Nova Scotia, KiDanCo and others. She has also served on juries for FACTOR, the ACE Cultural Export Awards, the Canada Council for the Arts and various book prizes throughout Canada. She is married to Shimon Walt and mother to Hannah and Joshua. Peggy is passionate about arts and culture, and loves getting the word out!